About A-1 Storage Buildings
Quality Arkansas Portable Storage Buildings and Sheds at affordable pricing built on-site!
Contact Now
Our Story
Our family-owned and operated company has been in business for over 20 years in Arkansas. Our many years of experience and a conscientious attention to detail has made A-1 Storage Buildings the leader in the storage building industry in AR.
When you purchase a portable storage building, shed or portable building from A-1 Storage Buildings, you have the best building that money can buy in Little Rock, AR and the surrounding area. Take a look at the rest of our site to learn about and view our professionally built storage buildings, sheds or portable buildings!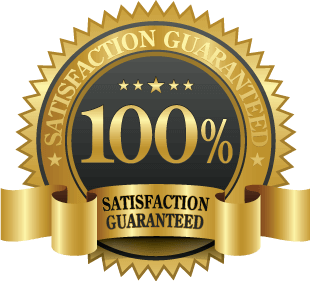 Standard Storage Building, Shed & Portable Building Features
4 x 4 Pressure Treated Runners

7' 8" Walls

Height from Ground to Peak 10' 2" on 12" wide building

¾" Plywood Floor

All Building Blocked Up Square & Level

 (No Wood Touching the Ground)

Rigid Door Construction 48" Wide

#1 Grade, 25 year, 3 Tab Shingles

All Buildings Built On Site

3-Year Warranty

"Dear Justin & Doug, it's been a few years since you built my shed and I wanted you to know how great it is. You and your son did a fantastic job! It has survived storms & stayed high and dry-I can't believe how dry and bug-free it stays! I keep a lot of important papers out there and keepsakes from my daughter's band, Evanescence, and I am so pleased.Thanks again for the great job!"
 John Lee
"Justin and his crew of family and workers were awesome to work with. I was able to input all of my "wants" and get their thoughts on it. Very professional with the way they go about things. Super quality work at more than a reasonable price. I cannot say enough about these guys and the storage building they put together for me."
Ryan Martin
"All I can say is WOW!!! If you want to see true old fashion American business integrity and just down right awesome work ethics the way they should be, let me introduce to you Justin Wells and his Dad, Doug!!! They built a 16 X 40 shed for me from scratch, ground up, in less than 3 days!!! Every board is tight and every nail placed right! In short, PERFECTION!!! These guys are true work dynamos in action. If ALL businesses ran themselves this right and tight with this kind of integrity, America would not be in the mess it's in now! Thank you Justin and Doug for such a GREAT experience and the chance to see a true American Dream Team in action!"
Your New Friend,
Lee Burdette
Will I need to get a permit for my storage building?
If you are in the city limits of Little Rock, AR, you might need a building permit. You can call City Hall to find out.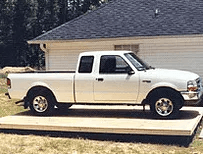 The Strongest Shed, Storage Building & Portable Building Floors!
(501) 804-2626
Call for a FREE consultation!